Skip to Main Content
It looks like you're using Internet Explorer 11 or older. This website works best with modern browsers such as the latest versions of Chrome, Firefox, Safari, and Edge. If you continue with this browser, you may see unexpected results.
Library Catalog Online
Here is a quick guide to help you in locating your favorite book.
Search Books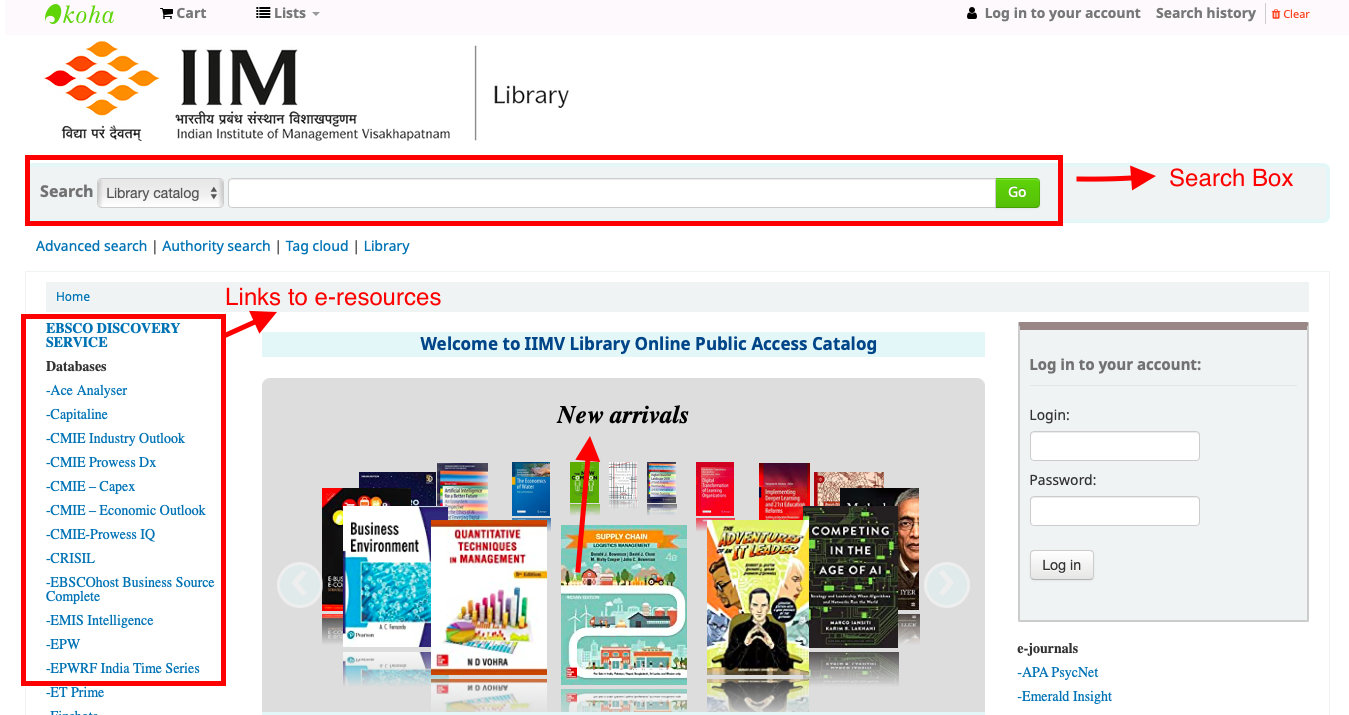 Subscribed ebooks database
ProQuest E-book Central ProQuest E-book Central, an eBook collection which covers more than 1 lakh titles on Business and Economics, Computers, Technology and Engineering, Humanities, Social and Behavioural Sciences.

One-time registration is mandatory to download the complete book or a specific number of pages and save it in your E - bookshelf.

Download Adobe Digital Editions to read offline.

Access: Campus Wide multi user
World Bank eLibrary

This online collection of World Bank publications covers a broad range of global topics and issues including climate change, public health, conflict and security, education, jobs, and migration, international economics and finance.
Search books in Discovery Service
My Koha Account
Your roll number / employee code is username for library OPAC log-in.
Password: Your Password (Contact us to reset it for you)
After log-in to your library account, you can see following options:

Subscribed Reference encyclopaedias