Skip to Main Content
It looks like you're using Internet Explorer 11 or older. This website works best with modern browsers such as the latest versions of Chrome, Firefox, Safari, and Edge. If you continue with this browser, you may see unexpected results.
Purpose of the guide
The purpose of the guide is to assist in use of open education resources by students and faculty members.
As per UNESCO "Open Educational Resources (OER) are teaching, learning and research materials in any medium – digital or otherwise – that reside in the public domain or have been released under an open license that permits no-cost access, use, adaptation and redistribution by others with no or limited restrictions.
OER form part of 'Open Solutions', alongside Free and Open Source software (FOSS), Open Access (OA), Open Data (OD) and crowdsourcing platforms."
Open access eBooks
Directory of Open Access Books
Search for open access books across many different academic publishers and aggregators.
Short-term access to over 1 million books. Must create an Internet Archive account to borrow ebooks.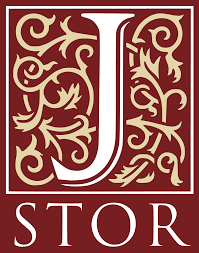 7,000+ Open Access ebooks from 90 publishers, including Brill, Cornell University Press, De Gruyter, and University of California Press, are now available at no cost to libraries or users.
Open Courseware
Academic Earth

Find lectures and videos from some of the most respected instructors in the world.

MIT Open Courseware

MIT OpenCourseWare (OCW) is a web-based publication of virtually all MIT course content. OCW is open and available to the world and is a permanent MIT activity.

EdX

edX is an American massive open online course provider created by Harvard and MIT. It hosts online university-level courses in a wide range of disciplines to a worldwide student body, including some courses at no charge.
Repositories
OASIS

Openly Available Sources Integrated Search (OASIS) is a search tool that aims to make the discovery of open content easier. OASIS currently searches open content from 114 different sources and contains 440,250 records.
OASIS is being developed at SUNY Geneseo's Milne Library.

OpenCulture

This blog formatted repository seeks to bring together free resources on culture and education. The list of movies here is impressive.

AgEcon Search

AgEcon Search: Research in Agricultural and Applied Economics collects, indexes, and electronically distributes full text copies of scholarly research in the broadly defined field of agricultural and applied economics including sub disciplines such as agribusiness, food security and supply, energy and natural resource economics, environmental economics, policy issues, international trade, and economic development. Content includes conference presentations, working papers, journal articles, government documents, and theses and dissertations.
Multimedia
TED Talks

TED is a nonprofit devoted to spreading ideas, usually in the form of short, powerful talks (18 minutes or less). TED began in 1984 as a conference where Technology, Entertainment and Design converged, and today covers almost all topics — from science to business to global issues — in more than 100 languages. Meanwhile, independently run TEDx events help share ideas in communities around the world.

Khan Academy

Created by experts, Khan Academy's library of trusted, standards-aligned practice and lessons covers math K-12 through early college, grammar, science, history, SAT®, and more. It's all free for learners and teachers.
Images
Unsplash

The internet's source of freely-usable images. Powered by creators everywhere.

Smithsonian Open Access

You can download, share, and reuse millions of the Smithsonian's images. With new platforms and tools, you have easier access to nearly 3 million 2D and 3D digital items from the Smithsonian collections